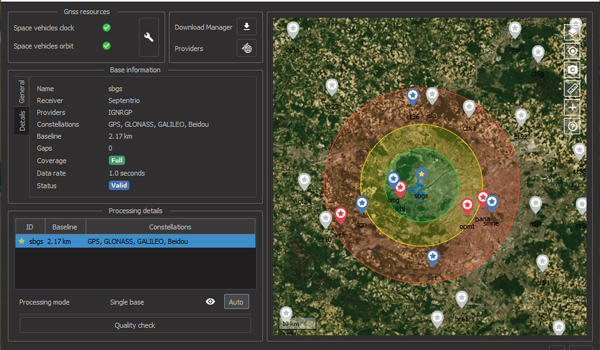 Qinertia has been designed to help surveyors get the most of their survey very easily with a simple workflow, powerful quality control tools and leading edge tightly coupled algorithms.
•Modern Architecture
•Fast Processing
•Intuitive workflow
•Tight coupling forward/backward computation
•Access corrections from +7,000 base stations
•Advanced Quality Indicators
New Features
Qinertia is open to all major GNSS manufacturers
It accepts all major GNSS manufacturers, and supports proprietary protocols from Novatel, Septentrio, Trimble, and Ublox for smooth static or kinematic processing.
Qinertia now support all Inertial Measurement Units
Qinertia PPK software is now offered to any surveyor with the new support of third-party Inertial Measurement Unit (IMU).
GIS & Photogrammetry, Get your surveys to the next level
Qinertia helps surveyors get their GIS or photogrammetry projects way more precise, by exporting a centimetric position for each picture at the exact shutter event.