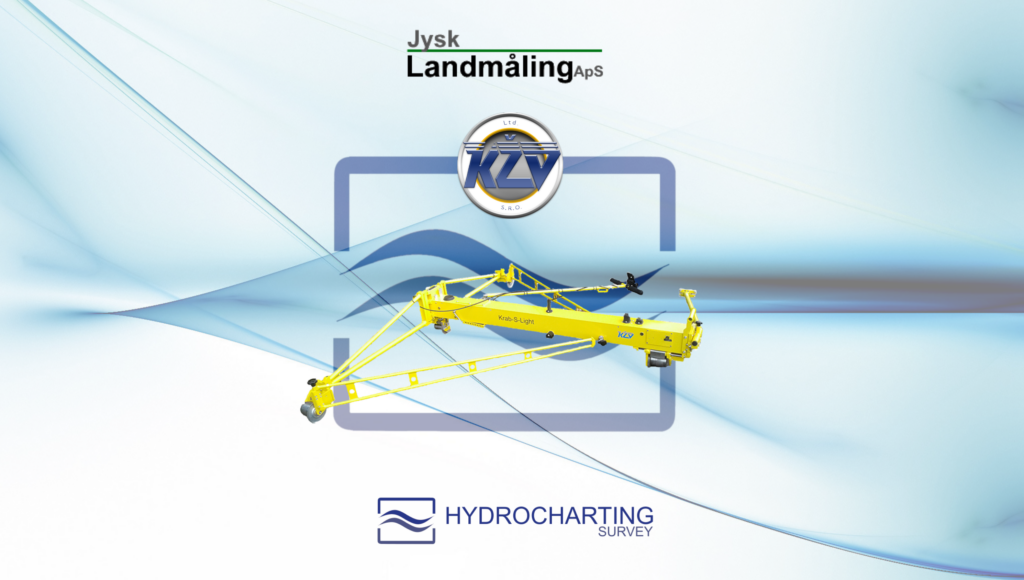 Throughout the years HydroCharting ApS has been working on Danish railway projects with our survey team.
We have been helping our customers with stakeout, profiles, machine control, volume calculation amongst other things.
We are now happy to be able to add another service to our list.
Through an agreement with Kim Jæger from Jysk Landmåling, we are now able to offer KRAB measurements.
The KRAB™ complete track geometry measurement system was designed as a unique, stand-alone measuring system. The KRAB is a trolley that can be pushed / pulled by a human operator or coupled with a vehicle.

HydroCharting and Jysk Landmåling has a long history together, so we are very pleased to have been able to make this deal with them, and are looking forward to a good partnership.
If you are looking to have a KRAB measurement done, then please contact us at mjh@hydrochart.dk or kj@jlm.as.